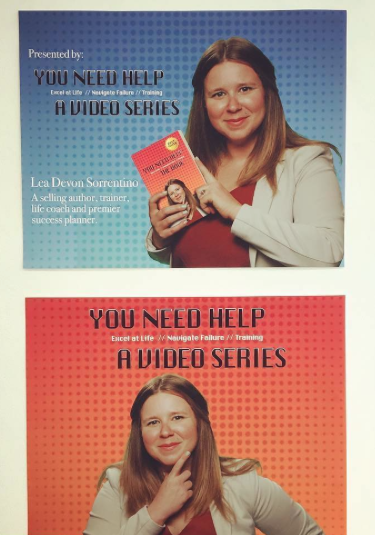 You Need Help
Do you have the feeling like something is wrong, missing, uncomfortable, moving to fast, moving to slow, overwhelming, awkward, misunderstood, kinda lonely, too crowded, out of control, too good to be true, out of reach, beneath you, above you, dried up, dumb, out smarting you, frustrating, confusing, obvious, a train wreck, too close to perfect, not perfect enough, kind of ugly, boring, over before it began, disheartening, less than what is appears, too good to be true, spoiling the mood, awful, sickening, broken, hard to love, kind of off or just the worst?

Are you trying to find a way to start feeling like you are winning while you constantly lose? Great!

You Need Help is a series of training videos aiming to get your life seemingly back on track!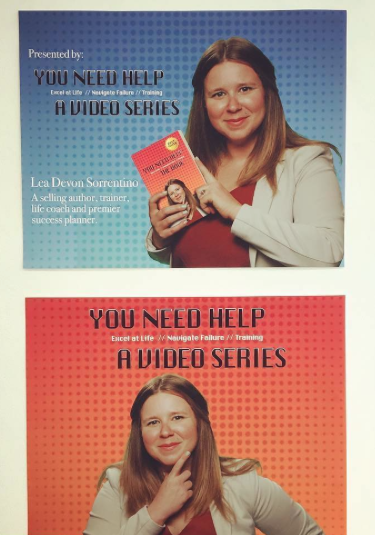 You Need Help: A Motivational Training Seminar
Friday, April 21, 2017, 6pm
Join artist Lea Devon Sorrentino for her performance of You Need Help: A Motivational Training Seminar. Sorrentino transforms her incredible coping skills into an easy to follow training course that will help you become a Certified Success Trainer. Start helping others appear like a winner in this easy to follow 45min seminar.

In this seminar:
// Learn the basic steps to looking successful
// Test your knowledge of appearing like a winner
// Get certified to become a Success Trainer